Equity Institutional Review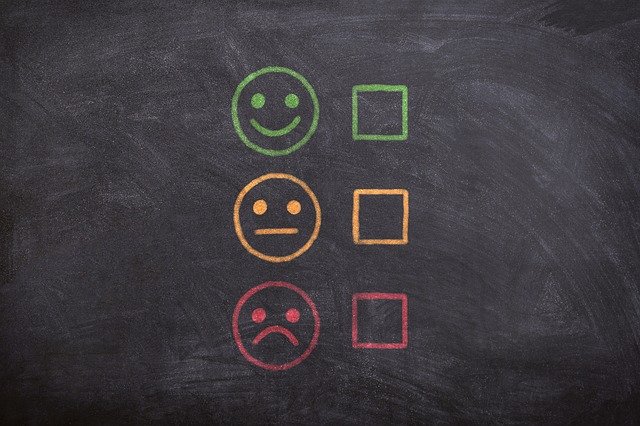 Equity Institutional is one of the newer companies in the gold IRA rollover industry. They were formerly known as Sterling Trust Company but recently changed their name and are actually a division of Equity Trust Company. Why they would change their name and re-brand is beyond us, we do however know that these companies all cater to the needs of serious investors.
With the economy in an absolute state of uncertainty, companies and divisions like Equity Institutional have showed up at investors doorsteps in hopes of earning their trust and business. Since investors want a more stable investment, precious metals IRA's and gold IRA rollover options have been the investment of choice.
It is because of this demand that many gold IRA companies are competing for your business today. Unfortunately, not all companies have the best track records and the bad often overshadows the good in the industry. Equity Institutional is one of those companies fighting to earn your trust. Which brings us to the million dollar question: can Equity Institutional be trusted or should you seek financial services elsewhere?
Equity Institutional (Equity Trust Company) BBB Review
Founded in 1912, one of the oldest consumer advocacy companies, the Better Business Bureau has archives of just about any company you'd want to research online. After conducting our research through the BBB, we discovered just how the Equity Trust Company – as the umbrella company – stacks against other IRA companies.
As it stands, the Equity Trust Company is not an accredited company with the BBB. This certainly reflects on it's smaller division that is Equity Institutional. Prior to this review from the BBB, Equity Trust Company was an accredited business.
To see that it's now under further review and is not accredited should raise red flags. There were also complaints but we found that the company handled each consumer complaint and review with a quick response. This shows that the company does care about it's image and it's customers. Certainly a good sign to see when researching a Gold IRA Company.
Ripoff Report
http://www.ripoffreport.com/r/Equity-Institutional/Westlake-Ohio-44145/Equity-Institutional-IRA-Services-Equity-Trust-Holding-onto-my-money-for-6-weeks-after-1117281
The Ripoff Report is another trusted consumer-to-business stomping ground. This is where no b.s. honest consumer reviews and complaints can be met with rebuttals and resolutions from the business associates and owners themselves. Quickly growing fast as one of the most trusted consumer protection companies, the Ripoff Report is certainly a great place to find credible reviews.
In fact, we've found an Equity Institutional complaint that doesn't sound to pleasant. One client reports of how he requested his IRA account be closed on December 11th and paid out in full. Upon processing the initial gold IRA rollover sale, the process took 2 days. The consumers complaint is this: 'Equity Institutional was able to process the sale of my precious metals in 2 days. Why does it take them 6 weeks to process my transfer request?' The complaint has yet to be resolved.
Trustlink
http://www.trustlink.org/Reviews/Sterling-Trust-A-Division-of-Equity-Trust-Company-206384667
The former company – Sterling Trust Company – made a great mark among consumers in regards to the Trustlink reviews. It's hard to say that the new division (Equity Institutional) has made the same mark, but it's safe to assume that they probably aren't to far off in terms of quality.
In fact, Sterling Trust company had rave reviews among consumers who were quite happy with the customer service and have been with the company for years. Such reviews are a clear implication of the quality provided by the company over the years.
One thing we hear at SmartGoldInvestments really admire are companies who aren't to pushy on the phone. Misleading sales persons are quite common in the financial industry as whole, so to learn through consumer reviews that Sterling Trust (Equity Institutional) are nice in their approach is a breath of fresh air. It's clear to see that they have a quality staff who truly cares about their clients. It still however is always wise to conduct further research before getting started with any company.
The Last Word
Through the research conducted, we've determined that sterling is a good (not great) example of how a gold IRA company should function. While there were some consumer complaints, it's quite common for any and every company to have at least a few unsatisfied clients.
Although they are a new division of Equity Trust Company, Equity Institutional is still the new guy on the block and is looking to earn respect from more established IRA companies. While this is admirable, it is still wise to do more research before investing a large lump sum of capital.
There is still nothing in our eyes that sets Equity Institutional apart from any other gold IRA companies we've reviewed. The services are very similar and aside from good customer service, the solutions are quite simple and has yet to make a big impact among consumers. You can either go with the new guy on the block or with a more established company. The decision is ultimately up to you but we advise that you go with a company whom you can trust. Any smart investor would research more of this company or consider other companies before making a final investment decision.
For questions related to this article, kindly contact us.