Lear Capital Review and Complaints: $45,000 In Damages Tells All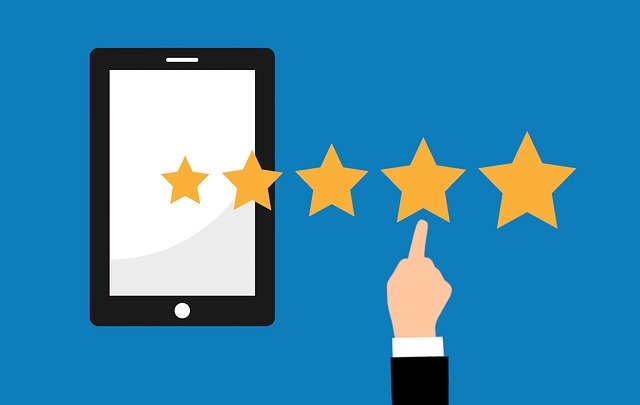 Long-term financial security is what's on most investors minds in recent times. With the economy seeming tanking and the federal reserve printing money like nobody's business, it's hard to have peace of mind these days. Is it possible that the dollar would diminish and lose it's value all together? While many fearful questions tend to arise, smart investors are asking themselves practical questions to sustain a healthy and secure way of life: what's the best investment that can protect my long term financial future? The answer is gold.
Gold IRA Companies such as Lear Capital have come to the rescue to offer their sound financial advice and services. With 401k and Gold IRA investment options available, the only thing worth researching are their history and reviews. But with so many different names and financial companies to choose from, how do you know which one you can trust? Better yet, how do you know which company has your best interest in mind?
Lear Capital Customer Reviews
We've taken the liberty to put together a series of Lear Capital Customer Reviews that will surely give you a better idea on the precious metals company. Founded in 1997 by Kevin DeMeritt and Scott Carter, the Gold IRA Company have been in business for over 17 years. Noteworthy as that is, the numbers of years in business cannot overshadow the Lear Capital Reviews we've uncovered.
We hope that you read through this entire article before proceeding to buy gold as an investment, as your financial future could entirely depend on one decision. It's always wise to do your due diligence and research all gold IRA companies before proceeding with one. What's the best way to conduct such research you ask? Consumer reviews of course.
Better Business Bureau (BBB)
18 complaints closed with BBB since March 10, 2013
http://www.bbb.org/sanjose/business-reviews/gold-silver-and-platinum-dealers/lear-capital-in-los-angeles-ca-13059407
One of the go to websites most consumers rely on is the Better Business Bureau. Since it's inception over 80 years ago, the BBB has been the watchdog for scam-like companies who's only intention is to wrong-do their clients. In recent times however, the Better Business Bureau's accreditation process has fallen short of it's once hard nosed approach. Despite this, they are still a very credible resource that millions of consumers turn to every day.
While holding an A+ rating with the BBB, the highest possible rating, this does not justify the standards they are to meet to their clients and only justifies their compliance with the BBB guidelines. In other words, the company has done what's needed to be done to receive the rating. This does not mean that the precious metals company has delivered "A+" service to their clients. With complaints ranging from delivery issues, false product claims, as well as Billing and sales issues. For a company that has been accredited with the BBB since 1997, their recent list of complaints tells a much different story – one that history alone cannot overshadow.
Complaints Board
http://www.complaintsboard.com/complaints/lear-capital-inc-los-angeles-california-c309971.html
One of the more recent up and coming consumer review websites it the Complaint Board. And to no surprise we've found pages of Lear Capital Reviews and Complaints from upset consumers who were not pleased with the Los Angeles based precious metals company. Variations of complaints are far and wide but the main theme is this: Lear Capital has a reputation of false claims, poor customer service, and it appears that the company is out for it's own best interest. Is there a Scam going on? See what reviewers had to say..
One client shares his experience and claims it was the biggest nightmare of his life. Upon wiring the company a large sum of money for Silver Morgan Coins, the manager sent the confirmation link to the wrong email address. The associate also phoned the wrong number and even sent the client invalid tracking numbers for his order. As you can see the experience thus far was terrible. After he'd had enough, he asked for his money back and declared that you should go with Lear Capital if you want to lose sleep at night and deal with an unprofessional company.
While the previous client has a problem revolving around poor customer service, this next client claims to have been scammed. D from New Mexico, reports that Lear Capital Scammed her for over one-third of her initial $40,000 investment. D then goes on to say that the silver coins ordered were not advertised as sold and goes on to say that the grade of coin was far below the "AU" standard ordered.
Scambook
http://www.scambook.com/report/view/167293/Lear-Capital-Complaint-167293-for-$45,000.00
Like the Complaints Board, Scambook is another trusted consumer review site. Consumers from all industries can create a user profile and share their positive or negative experiences with a particular company. You can find reviews on just about every company. When we searched the companies name, we came up with many reviews – but this one stood out to us the most as he consumer reported damages upwards of $45,000.
The family member of the consumer posted this report, claiming that his mother-in-law was taken advantage of. As an elderly couple living off of social security and the few investments that they had, the mother-in-law was looking to invest in gold coins specifically. Upon seeing a commercial for Lear Capital on Fox News, she called a sales associate at Lear and was then offered another type of gold called numismatic gold.
Knowing that the client was an investment illiterate elderly woman,  associates allegedly used her lack of knowledge to their own advantage – persuading the elderly woman to pay two installments for a total of $108, 719. After many fee's and market woes, his mother-in-law lost upwards of $45,000. While he has no reason to believe that illegitimate business took place, he questions the ethics and moral values of the company. It's clear to see that Lear Capital took advantage of an elderly woman with no financial literacy, luring over half of her initial  $108, 719 investment.
Business Consumer Alliance

48 Total Complaints
http://www.businessconsumeralliance.org/Report/Gold-Silver-and-Platinum-Dealers/Lear-Capital-Inc-in-Los-Angeles-CA-13059407
By this point of our review, it's safe to say that you have a better idea of what Lear Capital is all about. While there are a lot of negative reviews about the company, any precious metals business that has been around for many years must be doing something right by their clients. There are clients who claim they love the company, others who praise their customer support and finally clients who were highly satisfied with their investments. Financial literacy has a lot to do with the experience you'll have with any investment based company. However, we cannot disregard the fact that it is also the companies responsibility to cooperatively inform and educate clients rather than sell or mislead them.
Trustlink
Trustlink is another trusted consumer review site. There are currently over 181 consumer reviews, some bad and some good. This seems to be one of the only consistencies we've found thus far.
The Bottom Line
As with any gold IRA company we highly recommend that you do your research. It is absolutely imperative that you weigh out the pro-to-con ratio to see if a company is right for you. In the case of Lear Capital, the cons highly outweigh the pros. While there are the consumers (far and few in-between) who absolutely love the company, consumer reviews suggest that there are even more who are highly unsatisfied with the companies business ethics and sales tactics.
It is perfectly normal to see a few complaints here and there with any precious metals company, however, Lear Capital has more than a few. Which brings us to our bottom line: research and then make your decision. From the gold IRA reviews we've done, we know first hand that there are certainly better options.
For questions related to this article, kindly contact us.